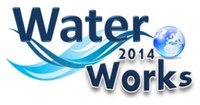 The ERA-NET Cofund WaterWorks2014 responds to the Horizon 2020 (H2020) Societal Challenge 5 Call topic Water-3 [2014]: Stepping up EU research and innovation cooperation in the water area.
WaterWorks2014 was launched on March 2, 2015 in support of the Water JPI. This  ERA-NET Cofund constituted a major step towards the planning and implementation of  Water JPI activities, and aiming at further reducing the fragmentation and dispersion of EU water-related Research and Innovation by actively contributing to the overall EU objective of building the European Research Area (ERA). The ERA aims at the free circulation of researchers, scientific knowledge and technology, and will promote all research activities deemed necessary to improve the competitiveness of Europe, including its industry.
WaterWorks2014 brought together nineteen Water JPI member and associated partner countries. The overall aims of WaterWorks2014 included:
Pooling financial resources towards the definition and implementation of a cofunded transnational and multi-disciplinary Call for research and innovation proposals
Overcoming the fragmentation of European water-related research and innovation activities
Supporting EU policies and initiatives in the field of water
Supporting the implementation and the development of the Water JPI
WaterWorks2014 pooled resources from 17 Funding Partner Organisations from 15 countries to launch in 2015 a joint transnational call for research and innovation proposals on the topic "Research and Innovation for Developing Technological Solutions and Services for Water Systems":
for Water Treatment, Reuse, Recycling and Desalination
for Water Resources Management
to Mitigate Impacts of Extreme Events (floods and droughts) at Catchment Scale
The overarching aim of this call was to develop technological solutions for water and wastewater treatment, to assess risks, and for cost effectiveness and improved quality of life. All contributed to tackling European water challenges, and produced new scientific and technological knowledge and/or explored the implementation of novel management, treatment and mitigation measures and technologies.
WaterWorks2014 came to an end in 2020, while the second ERA-NET Cofund, published in the biannual work programme of Societal Challenge 5, WaterWorks2015 came to an end in December 2021. As a result, WaterWorks2014 and WaterWorks2015 were crucial to accomplish the general objectives of the Water JPI.

_
Linking to Water JPI actions

2015 Joint Call - read more about the 16 research & innovation funded projects
Linking to other JPIs
Linking to other Initiatives
Previous Water-related ERA-NETs: CRUE (completed in 2009), IWRM NET (completed as an ERA-NET in 2010, with the network continuing operations), and SPLASH (completed in 2011)
Other related ERA-NETs: BiodivERsA (related through the area of green infrastructure, and possibly future collaboration); CIRCLE2 (related through floods and droughts), and FORESTERRA (possibly future collaboration)
European Technology Platforms (ETPs): The most directly related ETP is Water Europe. Cooperation between the Water JPI and the ETP Water Europe is fruitful; Water Europe taking part in the Water JPI Stakeholder Advisory Group (until 2022) and being a partner of the CSA IC4Water dedicated to the development of an international cooperation strategy in the water area
European Innovation Partnership on Water (EIP on Water): An initiative within the EU 2020 Innovation Union.  Eight priority areas were chosen for the EIP Water, four of which were particularly relevant to the scope of the WaterWorks2014 Cofunded Call: Water reuse and recycling; Water and wastewater treatment, including recovery of resources; Water-energy nexus; and Flood and drought risk management. The Water JPI was actively engaged in the Steering Group and the Task Force of the EIP on Water