Water JPI - workshop cooperation in Danube region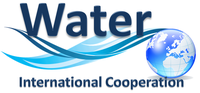 The Water Joint Programming Initiative (Water JPI), as part of its supporting EU-funded Coordination Support Action project, IC4Water, is looking at opportunities to develop a common strategy for International Cooperation with other Initiatives. Among opportunities, the Water JPI aims at strengthening the cooperation with Danube Region countries including Non-EU.
The Water JPI will hold on 5th November 2020 an online workshop on International Cooperation in the Danube region.
By exchanging with international initiatives and governmental institutions of the Danube region interested in RDI joint activities, the workshop aims at: (i) proposing models for further cooperation and possible types of actions, (ii) planning and implementing, on a voluntary basis, joint research programmes and actions and (iii) elaborating the overall strategy on the Danube regional issues related to water.
Johan Magnusson (EC, DG Regional and Urban Policy) will introduce the workshop with a presentation of the European strategy in the Danube Region.
For more information, please contact the IC4Water secretariat
You can register to the online workshop here.