IC4WATER – Workshop on Future Cooperation in Research and Innovation with countries beyond Europe
The IC4WATER workshop on international cooperation held on 4 December 2019 in Lisbon aimed at exchanging with peer international institutions interested in joint initiatives on a voluntary basis, in order to increase the value of relevant Research and Development funding through joint planning.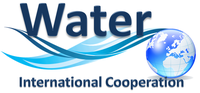 Built on the previous workshops with European initiatives and researchers, this workshop targeted funders beyond the EU. It was attended by 40 participants representing international funding agencies, international initiatives (PRIMA, CEWP, Belmont forum) and the water Economic Sector aiming to collect their views to better understand the difficulties faced in participating in  JPI activities, to propose models for further cooperation with different types of partners, and how to deal with different requirements from the economic sector.
Download the Workshop Programme
Download the Workshop Master Presentation