Alignment of Water Related RDI Strategies in light of COVID-19 Challenges to Support the Implementation of UN SDG 6: Clean Water and Sanitation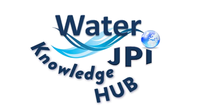 Water4SDGs Knowledge Hub published a new position paper that underlines the research priorities and provides strategic recommendations to support global implementation of UN SDG 6 in the face of COVID-19 pandemic. The position paper reflects the discussions and outcomes of the 2nd Workshop of Water4SDGs Knowledge Hub, which was held on July 9th, 2020 with the attendance of Knowledge Hub experts and invited speakers from UN Water, European Commission and EurEau. By targeting the research funding agencies primarily, the position paper aims to respond to the following questions:
 Has the COVID-19 outbreak affected the global capacity of implementing "SDG 6: Ensure availability and sustainable management of water and sanitation for all"? If so, what are the challenges and opportunities to look for?
 What are the research needs to mitigate COVID-19's impact on SDG 6?
 How can research programs and call structures be improved to respond to crises outbreaks similar to COVID-19 in the future?
You can read the full version of the paper here.