Webinar Summary: Learning and looking beyond the COVID19 crisis – A Water and Sanitation perspective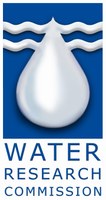 On Friday, 22nd of May 2020, the Water Research Commission hosted a webinar focused on the Learnings and Opportunities that the COVID-19 crisis has and continues to reveal for the development of water and sanitation provisioning. With the on-set of COVID-19 disaster management, a number of solutions were being deployed in SA including the establishment of a Command Centre with the aim of managing emergency water and sanitation interventions. According to the Department of Human Settlements, Water and Sanitation, bulk of the interventions centered around tankering services, water tanks and health and hygiene materials distribution for rural communities. These interventions were funded by reprioritized grant funding to the amount of R306 534 000. A total of 196 ML of water was delivered between 28 March 2020 and 03 May 2020 with ablution solutions moved to Phase 2. Additional considerations are being given to rudimentary water supply schemes and accelerated implementation to improve access. However, these remain interim if source development options are not considered and alternatives to tanker systems not sought.
Looking Beyond COVID-19
The COVID-19 crisis has made the lack of just transition to more sustainable solutions and services apparent, highlighting the need for urgent action. As South Africa responds to COVID-19 as well as aims to stimulate the economy post-lockdown, an opportunity exists to address many of the water and sanitation challenges in the country. The need to look forward and outline the key water- and sanitation-related initiatives that are critical to supporting South Africa's socio-economic recovery is evident.
For the full article click here.