Water JPI Governing Board, Malta as new member and election of a new Coordinator!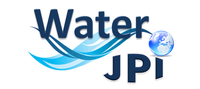 The Water JPI hosted its 20th Governing Board meeting online on the 17th May 2022 and 20th May 2022 of the meeting was dedicated to the usual business with decisions on strategic orientations, with the approval of the 2021 executed budget and updates on member commitments to the JPI functioning for 2022, exchanges on the Water JPI implementation with the update on the action plan for the period 2022-2023, the renewal process for the Advisory boards, and the finalisation of the international cooperation strategy, as well as an update on the status of the European partnership Water4All and an exchange with the European Commission on EU Missions and the next Work Programme.
This meeting was also the opportunity to introduce a new member country, joining the Water JPI as Observer, Malta. The Energy Water Agency was unanimously welcomed as new member! In 2022, the Water JPI memberships counts with twenty voting Member countries (AT, CY, CZ, DE, DK, ES, FI, FR, IE, IL, IT, LV, MD, NL, NO, PT, RO, SE, UK and ZA), five Associated Partners (BE, EE, PL, TN and TR), four Observers (EL, HU, MT and SI), and the European Commission as non-voting member. The expansion of the Water JPI partnership demonstrates again buy-in from Member States to the philosophy of the Water JPI resulting in increased critical mass, alignment and coordination of efforts.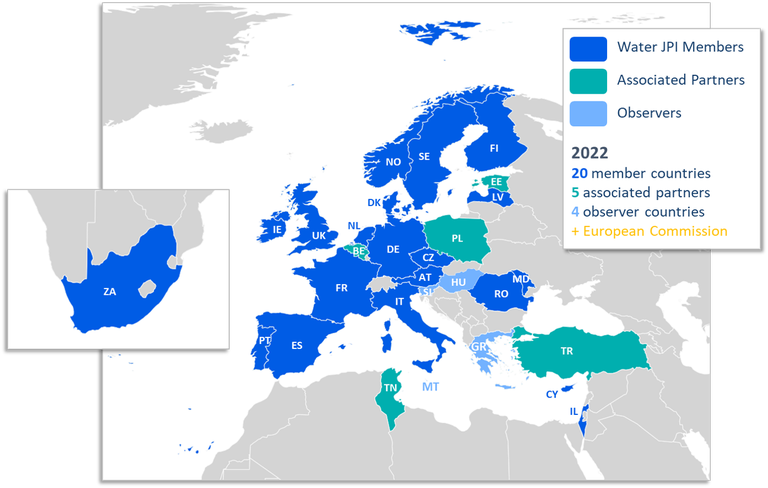 Last but not least, Esther Diez-Cebollero, who has a long-lasting experience within the Water JPI community, was elected as new Coordinator of the Water JPI until December 2023. Congratulations to Esther! Esther is succeeding Véronique Briquet-Laugier, who started a new position as chief of Strategy in a private foundation dedicated to research and innovation for mental disorders.
The second day of the Governing Board was dedicated to the global impact assessment of Water JPI activities. The online launch event of the report was followed by more than 60 people. Amongst other results, the workshop highlighted the role of the Water JPI in water RDI alignment, proved by the capacity of the initiative to coordinate national research interests and priorities. Lessons learnt since the launch of the initiative will be key in the structuring of future activities and the implementation of the Water4All Partnership. The Water JPI Global Impact Assessment report will be available online soon."