FACCE-JPI Scientific voices: listen to scientists explaining their research!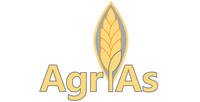 Inspired by the view of Jean Perrin (Nobel Prize in Physics 1926), a renowned French physicist and science communicator who promoted "showing science in the making", researchers are asked to share their science using their own words in an engaging and comprehensible manner. The outcome is the "FACCE-JPI Scientific voices" program: a series of monthly podcasts with a running time of 10 minutes in English and the native language of the scientist if applicable. The publication of audio interviews of researchers working under the FACCE-JPI umbrella started in September 2021.
The new interviewee is Kirsti Loukola-Ruskeeniemi, professor at the Geological Survey of Finland. She was the coordinator of AgriAs, a research project for the evaluation and management of arsenic contamination in agricultural soil and water. This research project is belonging to the WaterWorks2015 ERA-NET Cofund call, a collaboration between the FACCE-JPI and Water JPI.
Listen to Kirsti in English and in Finish!! Do not miss her!
More information
FACCE-JPI Scientific voices: project-wheel.faccejpi.net/scientific-voices
FACCE-JPI Project Wheel: FACCE-JPI Project Wheel
FACCE-JPI website: www.faccejpi.net