News from the field from MadMacs, a Water JPI funded project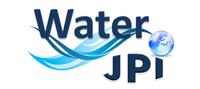 MadMacs - Mass development of aquatic macrophytes; causes and consequences of macrophyte removal for ecosystem structure, function, and services - is a Water JPI project funded under the 2017 Joint Call on "Water resource management in support of the United Nations Sustainable Development Goals", as part of the CSA IC4WATER. The project consortium consists of six partners from South Africa, Brazil, France, Germany and Norway, and is coordinated by the Norwegian Institute for Water Research (NIVA). MadMacs aims to determine the causes of mass development of water plants, and to study the direct and indirect consequences of their removal on ecosystem functions and services.
Mass development of macrophytes in rivers and lakes is a worldwide problem, and substantial resources are spent annually on their removal. Although macrophyte mass developments have known negative effects, well-developed macrophyte stands also have many benefits including providing shelter and nursery habitat for organisms (affecting biodiversity), as well as nutrient and carbon retention (purification of water). In collaboration with key stakeholders, MadMacs partners performed a set of "real-world experiments" across 5 countries: Brazil, France, Germany, Norway and South Africa. The objective is to compare benefits and dis-benefits of macrophyte removal, and develop guidelines for the management of aquatic systems with dense vegetation. The project sampling in South Africa has been conducted at Kuper Oord at the Hartbeespoort Dam and this March 2022 is the third-year sampling.
For more info visit the project website at: https://www.niva.no/en/projectweb/madmacs
Project funded by RCN (NO), Fundação Araucária (BR), BMBF (DE), ANR (FR), WRC (ZA)