New Master program in Integrated Watershed Sciences (IWS) - University of Lyon, France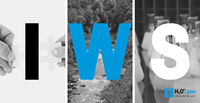 This specialisation track is ideal for students with a broad interest in water sciences who want to integrate social, environmental and engineering dimensions to develop their skills, create and implement innovative, holistic solutions.
The IWS track is opened to students enrolled in seven different masters from the University of Lyon 1 and Lyon 2. It can therefore involve students with diverse background: ecology, microbiology, engineering, geography, chemistry, economy, law …
Students from the engineer school ENTPE and INSA Lyon can also apply for this specialisation track.
During the first year, students complete the course work of the Master programme in which they are enrolled to increase their disciplinary knowledge, in addition to a an IWS interdisciplinary module. The second year focuses on the specialisation track IWS and offers courses and training on the Theory of inter-disciplinary, Application to complex issues in water sciences, Fundamentals and technics for solving water-related problems, and Professional tools, such as scientific communication and project management. Students will carry out a supervised final research project as their Master thesis around trans-disciplinary research questions linked to real-world issues.
All second-year courses are taught in English and foreign students can applied for a scholarship.
More information here. Do not hesitate to contact us for any question : h2olyon@univ-lyon1.fr
📢 Application will open late April 2022.