EU invests over €110 million in LIFE projects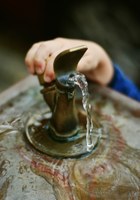 Recently, the Commission is announcing an investment of over €110 million into LIFE programme integrated projects for environmental and climate protection, selected after a call for proposals covering the year 2020. The funding will support new major environmental and climate projects in 11 EU countries - Cyprus, Czechia, Denmark, Estonia, Finland, France, Latvia, Lithuania, the Netherlands, Poland and Slovenia. The projects contribute to a green recovery from the COVID-19 pandemic and support the European Green Deal's objectives of making the EU climate neutral and zero-pollution by 2050. They are examples of actions to deliver key European Green Deal objectives under the EU Biodiversity Strategy for 2030 and the EU Circular Economy Action Plan.
Regarding Waste management: In Cyprus, a project will aim to improve the infrastructure and collection systems for recyclable and biodegradable waste. In Latvia, the focus will be on improving separate waste collection and reuse of municipal waste. In Denmark, a project will work on waste prevention and on setting up a better waste regulatory framework. The project in Slovenia will aim to achieve a better recycling rate of non-hazardous construction and demolition waste, among other actions. In total, four projects will focus on waste prevention and recovering resources, contributing to the goals of the EU's Circular Economy Action Plan and the Waste Framework Directive.