World Water Day
22 March 2021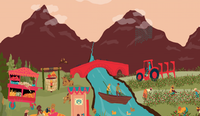 Which countries and sectors have the highest water use efficiency?
How much wastewater is safely reused?
What is the state of the lakes, rivers and aquifers where you live?
The UN-WATER Data Portal on Sustainable Development Goal 6 on water and sanitation (SDG 6) provides tools to help you visualize and analyse data, giving you a clear picture of the water and sanitation situation in the world.
Explore it!
World Water Day 2021 is about Valuing Water.
What water means to people, its true value and how we can better protect this vital resource?
You can join the conversation on "What Does water means to you" on twitter.
Your voice will help shape the World Water Day 2021 campaign and will inform a report about what water means to people around the world.
22 March 2021
#WorldWaterDay
#Water2me