Have your say - Integrated water management: revised lists of surface and groundwater pollutants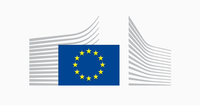 Water management: Commission consults to update lists of pollutants affecting surface and ground waters
On 26 July 2021, the European Commission has launched an online public consultation to seek views on the upcoming review of the lists of pollutants occurring in surface and ground waters and corresponding regulatory standards. This initiative is particularly important for implementing the recently adopted Zero Pollution Action Plan as part of the European Green Deal, and wider efforts to secure the more efficient and safer use of water.
The open public consultation aims at respondents with a general level of knowledge and interest in pollutants in water. These respondents could be the general public, or be associated with any of water using or processing sectors (agriculture, waste water treatment, industry, nature, recreation, etc).
The public consultation is open for feedback until 1 November 2021.