Water JPI partnership with Data for Good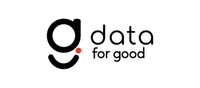 The Water JPI is pleased to announce a premium partnership on the dashboard of SDG 6 with the Dutch company Data for Good.
Data for Good is an online mission control center to globally unite people, knowledge and data. The Dutch startup is dedicated to procure the tools needed to deliver transparency and create a better living environment and more self-sustainability. At Data For Good policies are translated into missions which are all related to the United Nations Sustainable Development Goals. The Data For Good platform allows governing agencies, corporations, civilians and experts to join forces in tackling challenges such as ensuring clean water and sanitation, reaching higher usages of clean energy and defending gender equality, all to promote sustainable cities and communities. Within Data For Good there are no frontiers between the actors, whether they come from the public or private sector, all will work together in the mission control rooms dedicated to achieve the sustainable development goals targets by 2030.