Horizon Europe and R&I Days: meeting report, photos and videos available online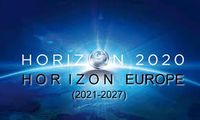 End of September 2019, the "European Research & Innovation Days" took place in Brussels to discuss the future research and innovation policy. For everybody who was not able to participate or who wants to see special sessions again, the European Commission provides photos and videos online. As part of this, the video recording of the session "European Partnerships: Impact for Society" is available, containing a discussion on the new generation of European Partnerships.
The meeting report has been published end of October 2019, in order to support a new public consultation (deadline 17 November 2019) on the Horizon Europe Strategic Planning document.