TEACHER-CE Joint efforts to increase water management adaptation to climate changes in Central Europe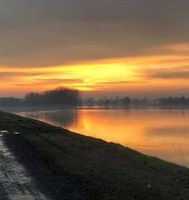 Climate change consequences are already visible in central Europe, and call for better risk management coordination. TEACHER-CE addresses this need by integrating and harmonizing results of previously funded INTERREG, Horizon2020, and Life projects into the TEACHER-CE Toolbox. This tool will focus on climate-proof management of water related issues such as floods, heavy rain and drought risk prevention, small water retention measures and protection of water resources through sustainable land-use management. The direct local and regional implementation will help municipalities and regions in adapting their processes to the changing climate conditions.
For detailed information click here.