Horizon Impact Award 2022 contest open !
Applications until 8 March 2022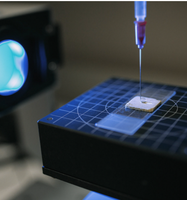 The European Commission is launching a brand new edition of the Horizon Impact Award, a prize dedicated to EU-funded projects whose results have created societal impact across Europe and beyond. The prize acknowledges and rewards the most influential and impactful project results under Horizon 2020 (2014-2020), the EU research and innovation programme, and its predecessor, the 7th Framework Programme (FP7, 2007-2013). The winners will be announced at a dedicated award ceremony in Brussels in 2022.
The contest is open for applications until 8 March 2022.  More information