Call for abstracts - Amsterdam International Water Week 2021, Amsterdam, the Netherlands, 2-5 November 2021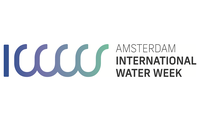 The Amsterdam International Water Week (AIWW) is a global movement towards a sustainable water environment. This biennial event gathers experts from cities, industries, and utilities from all over the world to combine real-life water cases with innovative solutions.
The sixth edition of the Amsterdam International Water Week (AIWW2021) will be held both in-person and digital on 2-5 November 2021. The theme is Blue-Green deals with Integrated Solutions, along the three pillars of societal, technical and ecological aspects. AIWW invites researchers, organisations, project managers, innovators, implementers, city governments, agricultural experts and water utilities to submit an abstract of their work within the 3 sub-thematic categories. The topic should be relevant for cities, industries, utilities and agriculture-food sector (either one or multi-sectoral interests are also welcome).
Clean water and ecosystem restoration
Reuse, Recover and Recycle
Risks and Resilience
Deadline to submit the abstract is on 20 August 2021: link to submit
Keep up to date with the developments and find related information here: https://aiww2021.com/