IC4WATER online workshop: Exploring the opportunities for the scaling-up in Europe and beyond the JPI activities linked to water challenges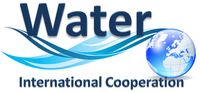 Within the EU-funded Coordination Support Action IC4WATER, International cooperation for Water, the Water JPI organises a workshop dedicated to exploring the opportunities for the scaling-up in Europe and beyond the JPI activities linked to water challenges
It will be held online on January 28th from 9h30 to 15h00.
Building upon the key lessons and recommendations from previous Water JPI workshops on International Cooperation, the upcoming workshop will look at (i) How to increase awareness and participation of enterprises in flagship Water JPI activities, and (ii) Opportunities to enlarge the international portfolio of the Water JPI (RDI activities in strategic geographical areas, expertise and advocacy).
With the international organisations OECD and World Bank Group, and the International Cooperation Directorate of the European Commission there will be exchanges in breakout sessions. National competitiveness clusters, enterprises and policymakers will also join.
The Director of the Cleveland Water Alliance will give a keynote speech to explain how this alliance works in a region of the USA.
This workshop aims at:
Identifying thematic priorities to boost the participation of enterprises in Water JPI activities to bring solutions to water challenges. 
Reinforcing collaboration with enterprises.
Identifying funding sources and schemes to increase activities and actions beyond Europe.
Collecting views from possible partners on the capacity of the Water JPI to be involved in new types of activities (expertise, advocacy, knowledge and technology transfer), and identifying the potential Water JPI expertise and advocacy activities and new sources of funding.
Enlarging the Water JPI partnership to other international partners.
Registration for the workshop is at https://waterjpi.wufoo.com/forms/m1fdwrwl1oxeibe/
For further information, contact the Water JPI Secretariat Waterjpisecretariat@agencerecherche.fr