World Water Day: Joint Statement by the High Representative/Vice-President Josep Borrell and Commissioner Virginijus Sinkevičius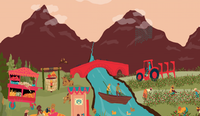 On World Water Day 2021, we celebrate all of the different ways in which water benefits our lives. We resolve to value water properly and safeguard it effectively for everyone.
This year's theme focuses on the 'value of water'. We should not forget that access to drinking water and sanitation are basic human needs and rights, and are fundamental for human dignity. At the same time, water is a shared resource, a critical ecosystem, and its use underpins various sectors of the economy.
Yet, access to sufficient, safe, acceptable, physically accessible and affordable water remains a challenge in many parts of the world.