Water JPI TAP on Ecosystem Services
The theme of the first Water JPI TAP Action is focussed on the Water JPI SRIA Subtheme 1.1. Developing Approaches for Assessing and Optimising the Value of Ecosystem Services. This Subtheme aims at providing a better understanding and assessment of ecosystem services and relies on research into the ecological functioning of aquatic (surface, transitional and coastal water), riparian (located along the banks of rivers, streams, or any other water bodies) and groundwater ecosystems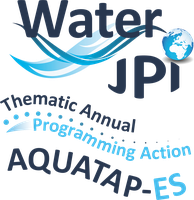 The first Water JPI Thematic Annual Programming (TAP) action is on the topic of Ecosystem Services (SRIA sub-theme 1.1).
 Funding Agencies
The national research funding agencies participating in this action are listed below.
The following countries which will take part in this joint action are:
Finland (FL);
Ireland (IE);
The Netherlands (NL);
Spain (ES).
Meet the TAP Network
Download the Water JPI AQUATAP-ES Who is Who Brochure
Meet the TAP Projects
Workshops
Water JPI First TAP Kick Off Meeting
The Kick-off meeting took place on the 12th June 2019 in Dublin, Ireland and involved 21 participants from 16 organisations and 8 countries. Participants met to identify synergies and shared outputs that could be achieved over the 2-year lifetime of the TAP. Discussions were informed by learnings from the experience of FACCE-JPI TAP Soil and the details of the six participating project teams from Spain, The Netherlands, Ireland and Finland. Read More about the Workshop
Water JPI 2nd AQUATAP-ES TAP Action on Ecosystem Services Workshop 
The second AQUATAP_ES workshop took place in Brussels on 19 November 2019 with 13 attendees from the various projects and the Water JPI community . Our Dutch colleagues hosted the workshop in their offices in Brussels. This workshop focused on discussing the relevant and appropriate stakeholders for mapping the impact of AQUATAP-ES TAP, and appropriate methods to communicate the outputs of  AQUATAP-ES TAP. The main aim of this workshop was to identify ways of translating the Ecosystem Approach into policy and practice, generating a suitable knowledge transfer and communication/dissemination strategy for different target stakeholders. Read more about the workshop
Water JPI 3rd AQUATAP-ES Workshop Part I on Addressing Aquatic Ecosystems Services Data and Modelling needs
The first part of the third AQUATAP-ES workshop was originally due to take place in Madrid, but due to the global COVID-19 pandemic, this was changed to a half day virtual workshop on June 16th, 2020, Addressing Aquatic Ecosystems Services Data and Modelling needs. It was attended by 19 people including representatives from the six TAP projects from seven different countries. The workshop was hosted by the Irish Environmental Protection Agency (EPA).Read more about the workshop
Part II: 3rd AQUATAP-ES Workshop on developing guidance on developing decision-support tools for Aquatic Ecosystems Services
The second part of the third AQUATAP-ES virtual workshop ''Developing guidance on developing decision-support tools for Aquatic Ecosystems Services'' took place October 8th 2020. Thirteen members from seven countries attended the workshop, made up of the existing AQUATAP-ES network group, members of the steering committee and the wider community of the Water JPI. The workshop was hosted by the Irish Environmental Protection Agency (EPA). Read more about the workshop